There comes a point in every motorists life where a decision on what to drive next has to be made. Looking for a new car can be caused by anything from your current whip barely passing its MOT to your lease or PCP deal nearing its end, leading to many people asking if you can part exchange a car when leasing a new one.
Below we'll look at what options are available to you if you want to part exchange your current car for a new lease as well as the benefits it can bring and how the part ex process works.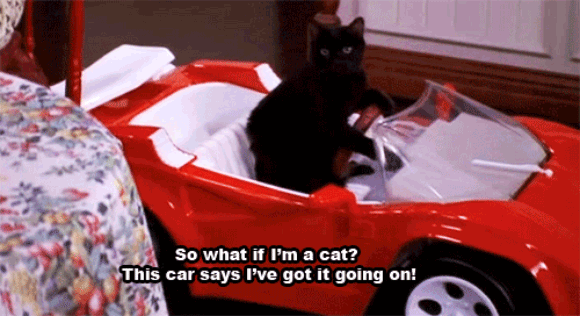 Can I part exchange a car I own?
Yes! Hippo Leasing allows you to part exchange a car when leasing via our quick and easy process. Simply let us know your registration and mileage as well as any wear and tear issues and we can give you an instant valuation.
If the price offered is acceptable to you, you can either take the payment and arrange for us to collect the car or defer the payment to use as part of the initial payment on a new or used lease car. We'll then pick it up when we drop off your new car.
Not all leasing companies, dealerships or brokers offer a part exchange service which is yet another reason to fund your new car through Hippo Leasing.
Can I part exchange a car I lease?
Well, no, as you don't own the car and you're not the registered keeper. With Personal Contract Hire you're not financing the purchase of a car in the traditional way you would with a PCP or HP, you're essentially renting it, meaning you don't have the option to own the vehicle nor part exchange it.
Read: Advantages and Disadvantages of Personal Contract Hire
Can I part exchange a car if I have outstanding finance?
You bet! As part of our comprehensive exchange process we can also settle any outstanding funds on your finance agreement. That means if your current car is on a PCP deal and you haven't paid the final balloon payment you can trade the car in towards the cost of any lease deal.
Before you can do this, you will need to contact whoever the car is financed through to find out what your final settlement fee is. This gives us a clear indication of the value of the car as well as if it is in negative equity or worth more than the Guaranteed Future Value quoted at the beginning of your deal. If it is worth more, you can use the equity for the initial payment on your new lease car. If it is worth less, you will have to make up the difference to exit your PCP deal.
Will part exchange help me save money?
If you part exchange your old car and put the money towards an initial payment on a lease car, you're going to reduce the monthly repayment across the terms of the contract. On top of that, you might even make a saving across the full term of your deal by opting to put a bigger initial payment down, but this can vary from deal to deal so it's always worth busting your calculator out.
What are the benefits of part exchanging?
The biggest benefit of part exchanging your car is the hassle-free convenience. Selling a car via Auto Trader, eBay, or even the local newspaper can take weeks or months to finalise with all sorts of time-wasters and tyre kickers coming to view the vehicle while it slowly loses more value.
Part exchanging your car is immediate and lets you lock in its current value on the day.
What are the rules of acceptance?
Hippo Leasing will accept most cars in part exchange, however we ask that there are at least three months MOT left on the vehicle for when we send it to auction. Similarly, if the car's value is under a certain amount, we would recommend you to take the scrap value for the car for ease and convenience.
Can I sell privately and use the funds as a deposit?
If you're not happy with a valuation and you'd prefer to sell your vehicle privately and use the funds as a deposit you're free to do that.
Alternatively, if you can't get as much as you hoped for your car and are struggling to come up with the full deposit, we offer zero deposit options on a variety of lease deals.
How to part exchange with Hippo Leasing
We know that selling your car privately can be a hassle, and so our part exchange service is designed to make this process easy and stress-free for you.
Whatever your car, whatever its condition, enter a few details and our team will come back to you with a fair and competitive valuation which is valid for seven days.
---