Firstly, we hope you had a great Christmas and New Year period!
rn
We had a fantastic month in December despite the vast majority of the UK focussing on making Christmas 2013 a special one. All of our customers enjoyed an extra u00a3100 cashback and will not have to pay their first instalment until some point in January so that will of no doubt added to the incentives of buying from Hippo Leasing.
rn
This month we want to extend our usual great prices with some fantastic reductions throughout our ranges of no deposit, personal and business car and van leasing.
rn
Your everyday purchases look more appealing when they have a percentage off but when you look at the big picture of car leasing, you can realise that a few pounds saved each month multiples to a large amount over a 3-4 year leasing agreement.
rn
If you have never properly browsed our range you will be in for a treat when you look and find that we stock the best models and specifications from all manufacturers from around the world. For over 7 years we have sourced fantastic models and passed the savings over to our customers.
rn
For just u00a3129.58 + VAT per month you can get your hands on a brand new Fiat 500 1.2 Pop. We got these models in during the first week of January and have only a few left with the available stock dwindling by the day!
rn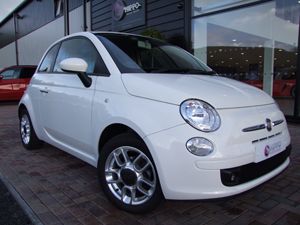 "